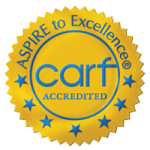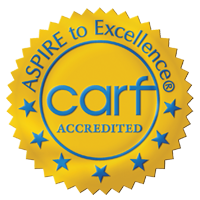 CARF Accredited
Commission on Accreditation of Rehabilitation Facilities
CAGE # – 6Y5G6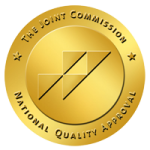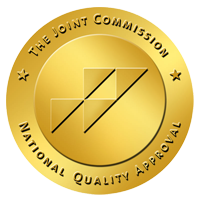 JCO Accredited
Joint Commission
DUNS # – 001230681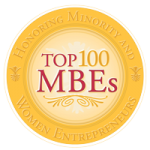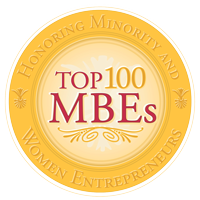 Top 100 MBE
Honoring minority and women entrepreneurs
MBE Certification #- 10-791
Who We Are
Founded in Woodlawn, Maryland in 1999, Hope Health Systems is a private, for-profit organization with more than twenty years of experience in providing direct mental health, substance abuse, and community support services to adults, children, and adolescent clients in institutional and outpatient settings in Maryland. In addition to clinical treatment services, HHS also provides administrative management and research consulting services (as listed in our core competencies). HHS is accredited through The Joint Commission, formerly known as JCAHO (Joint Commission Accreditation of Healthcare Organization). It is also accredited through CARF and certified through the MDOT as a Minority Business Enterprise (MBE). In early 2015, HHS received Deemed Status certification from the state of Maryland.
Core Competencies
Healthcare Facility & Clinical Operations
Behavioral Healthcare
Occupational Healthcare
Individual and Family Therapy
Healthcare Staffing & Administrative Staffing
Medication Services
Continuing Evaluation and Treatment
Outpatient Mental Health Care
Healthcare Demand Management
Research and Development
Mission at Work
The work of HHS is deeply rooted in a mission that guides our work, day after day, and year after year. From the beginning, our mission has always required us to reach beyond the activities of a normal business day to see and understand the lives of our patients, the importance of targeting the emotional stability of the child, and the importance of extending our focus to the
family as the basic unity of the community. This is to ensure the child maintains optimal levels of functioning.
Vision Statement
Our goal is to become a national leader of mental health services and to continue to provide services which will allow children, adolescents/youth, and
adults become productive citizens in their communities and society.
Guiding Principles
Provide a great work environment and treat each other with respect and dignity
Embrace diversity as an essential component in the way we do business
Apply the highest standards of excellence to providing quality health
care services to children, adults, and their families
Contribute positively to our community
Recognize that profitability is essential to our future success
Hope Health Systems (HHS) Programs
Woodlawn, MD
1726 Whitehead Rd
Baltimore, MD 21207
Phone : 410.265.8737
Fax: 410.265.1258
Email: info@hopehealthsystems.com
---
Greenspring, MD
2605 Banister Rd
Baltimore, MD 21215
Phone: 410.878.0236
Fax: 410.567.0399
---
Carroll County, MD
6210 Georgetown Blvd
Suites A, B & C
Eldersburg, MD 21784
Phone: 410.216.5500
Fax: 410.567.0401
---
---
Partnership
Through partnerships with physicians, therapists, schools, behavioral health care centers, and community-based organizations, HHS works to foster healthier and promising futures for patients and their families. That is what partnership means at HHS. HHS has partnered and collaborated with local and national child-serving and community-based organizations, public and charter schools, colleges and universities, hospitals, other mental health clinics and facilities, and federal and local government agencies which include but are not limited to the following:
Behavioral Health Systems Baltimore
KIPP Charter Schools
Kennedy Krieger Institute and Universal Counseling
Baltimore City and County Public Schools
Family League of Baltimore
Department of Labor (DOL)
Department of Justice (DOJ)
My Sister's Place
Our Daily Bread
Hannah More Emergency Shelter
Eastern Family Resource Center
Past & Current Performance
Family Recovery Program
Delaware Health and Social Services
Department of Juvenile Services (State of MD) – 13 yrs.
Department of Corrections (State of MD) – 7 yrs.
Government of Bermuda (Ministry of Health) – 1 yr.
The Family League – 3 yrs.
Delaware State Mental Health – 5 yrs.
City of Philadelphia Corrections System – 3 yrs.
Baltimore City Public School – 14 yrs.
Baltimore County Public School – 10 yrs.
Kipp Schools – 5 yrs.
Kennedy Krieger Institute – 6 yrs.
Baltimore Health Systems – 18 yrs.
Baltimore County Core Service – 6 yrs.
Carroll County Core Service – 6 yrs.
Collaborations
HHS is a subcontractor to Centurion Managed Care as of April 1, 2012 and partner in Release/Discharge and Transfer Process. Centurion Managed Care
is the leading correctional mental health provider in Maryland, providing a wide array of behavioral health and medical services in correctional facilities,
state psychiatric hospitals, and other community settings.
Services offered include:
Direct Link to Community Resources
More Integrative Services in addition to Medication Management
Continuum of Services available to released inmates
Reciprocal Training and Education Opportunities
Continuity of Care for Transferring Inmates on the Mental Health Caseload
HHS is also subcontracted to provide mental health, staffing, and support services to the Youth Opportunities Center (YO Center) through the Baltimore City Mayor's Office of Employment Development. This program aims
to provide wide-ranging, support services and opportunities for participants to reach their academic and career goals. The YO Center has successfully
helped young people, previously disconnected from traditional learning environments, to increase their wage earnings and education credentials.