Hope Health Systems Laboratory
HHSL has been operating at full capacity since 2020 in the wake of the COVID-19 pandemic. HHSL has dedicated resources to safeguard the community from the infectious effect of this virus with an aim to provide diagnostic solutions to improve health and wellness. The HHSL is a fully functioning PCR COVID-19 testing laboratory and is currently offering COVID-19 testing. It is accredited by CLIA (Clinical laboratory improvement amendments) and CAP (College of American Pathologist). You can now book COVID-19 testing here.
Our services at the OMHC level are designed to promote mental health and improve functioning in children, youth, adults and families. In addition, our services are tools used to effectively decrease the prevalence and incidence of mental illness, emotional disturbance and social dysfunction.
Through a variety of state and local administrative arrangements, Expanded School Mental Health (ESMH) programs have been developed in nearly 119 Baltimore City schools over the past decade. These programs augment existing services provided by the school and help to ensure that a comprehensive range of services (assessment, prevention, case management, treatment) are available to youth in regular education.
We We provide other support services such as Psychiatric Rehabilitation (PRP), Health Homes and Case Management.
Follow the link below to learn more about the support services that we provide.
HHS understands that seeking help for Alcohol and Drug addiction can be a difficult task. We offer holistic and highly individualized substance abuse treatment program for adolescents and adults. At HHS, we believe in treating the whole person, not just the addiction. Clients receive treatment care from their own primary care physician and counselor.
Mobile Treatment Services (MTS) are community-based, intensive, outpatient mental health services designed for individuals who have exhausted traditional forms of outpatient treatment interventions or who have had repeated psychiatric hospitalizations.
The Behavioral Health Care Coordination program assists minors with psychiatric illnesses while providing their family with support and access to resources within the community.HHS utilizes a team approach by identifying all supports in the family's lives and ensuring that all services are family centered. Families are assigned a care coordinator who helps assess, prioritize, and advocate for the needs of the family while developing a supportive team of people. Family needs are addressed through referral to appropriate services and coordination of services with multiple providers and unpaid supporters.
Our Health Homes program provides health promotion and education services in coordination with the PRP and MTS programs. HHS staff facilitates collaboration between primary care, specialists, behavioral health providers, community-based organizations and school-based providers (for minors). Health Homes integrates somatic and behavioral healthcare services to promote holistic well-being.
The Correctional and Aftercare Mental Health Services program is offered at the Baltimore City Juvenile Justice Center (BCJJC (DJS)). This program provides mental
health services to youth in the juvenile center.
Partnering with Centurion Managed Care, HHS provides community re-entry programs for released inmates and serves as a direct link to community resources. HHS' goal is to provide more integrative services in addition to medication management, to have a continuum of services available to released inmates, to provide reciprocal training and education opportunities and to
ensure continuity of care for transferring inmates on the mental health caseload.
More about Correctional and Aftercare Mental Health Services
Adult Services
A division of Family League of Baltimore, FRP is a family-support initiative administered through the Maryland Juvenile Court. This nationally recognized program provides parents with the substance abuse treatment they need, along with a full range of supportive services, including: mental health care, transportation, housing assistance, and case management support. This program has worked in partnership with Hope Health Systems, Inc. and the Juvenile Court to serve the Baltimore community. HHS provides mental health assessments to determine appropriate referrals as needed and provides direct mental health services through individual, couple and family therapy as well as support groups at FRP.
Consulting Services
Hope Health Systems offers administrative consultation in various areas for healthcare facilities.  Using our industry knowledge and experience in conjunction with thoroughly developed processes, Hope Health Systems can help healthcare organizations reach their business organization's goals.  Our focus is to understand the companies need and goals, and put processes in place to achieve and drive results.  We focus on
Development/Research
Administrative Consulting
Human Resources

Department of Juvenile Services
Hope Health Systems, Inc. has been providing mental health and substance abuse services to detained youth at the Baltimore City Juvenile Justice Center, also known as the Department of Juvenile Services (DJS), for over a decade. Our clinical team has a proven track record of providing clear results.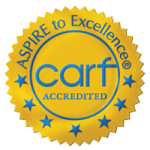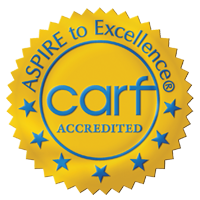 CARF Accredited
Commission on Accreditation of Rehabilitation Facilities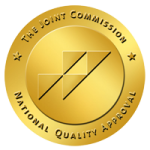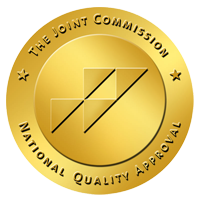 JCO Accredited
Joint Commission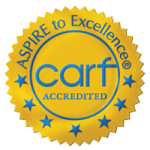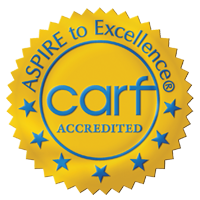 Top 100 MBE
Honoring minority and women entrepreneurs